Remote-based interpreting/live streaming – is this the future?
Thanks to our innovative technology, video conferences, webinars, seminars, townhall meetings and much more can be relayed to smartphones, tablets or conference platforms. In contrast to other platforms, we also support simultaneous interpreting. Everything is done in real time and is very simple and intuitive to use. Just download the Syntax app, enter your event code, and you can watch and listen live.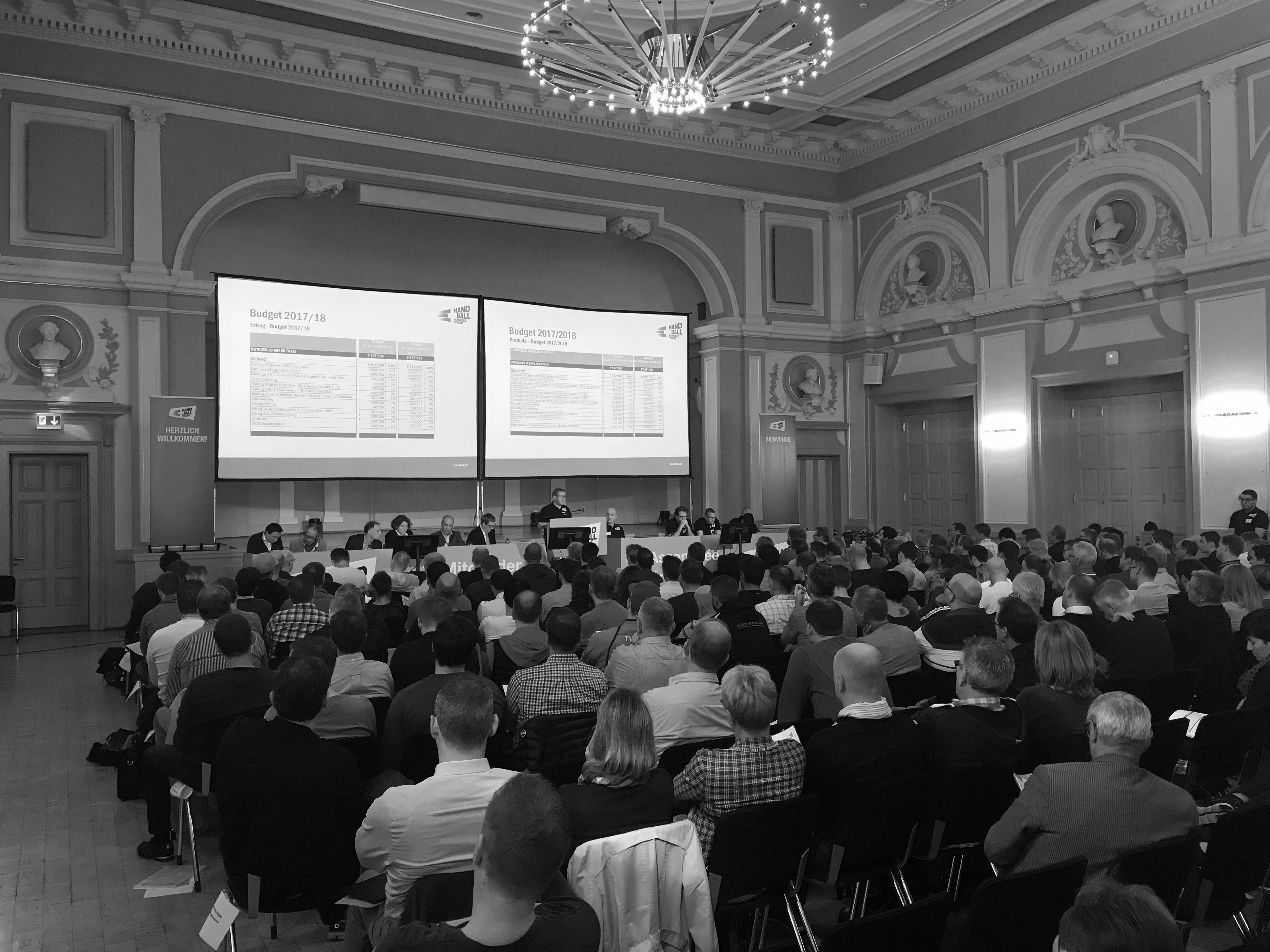 Saturday morning in Olten. The members of the Swiss Handball Association (SHV) will be convening for their annual meeting shortly. There are many French-speaking members on site this year. They are to be involved in the discussion and should be able to contribute without struggling with the language barrier.
In the past, the SHV would first have had to put a great deal of effort into finding an interpreter, who – depending on their place of residence – reserves a day to travel to Olten. Today, the handball association can be supported not only more easily, but also at a lower cost – with the online solution of Syntax Translations Ltd: our certified interpreters can support any event around the globe at any time thanks to our cloud-based platform.
Back in Olten: the assembly has come to an end, there is a sense of departure. The app is closed and the headsets stowed away. "The application is easy to use," says one attendant subsequently. "With this offering, the handball association is also supporting the further development of handball in French-speaking Switzerland."

And Yvan Zimmermann, CEO of Syntax Translations Ltd, is also happy with how the event was organised and held. "Our service now also allows event organisers with a smaller budget to offer their foreign-language attendees a good and cost-efficient service."
The app-based solution is not only suitable for simultaneous interpreting at conventions and congresses, but also for smaller events such as seminars, workshops and panel discussions.
If the necessary conditions are given, there will be nothing standing in the way of a successful event. "What's important is a stable internet connection," says Markus Graf, Head of IT at Syntax Translations Ltd. "A public WLAN is only advisable if the connection is really stable."